Crossroads soccer scorer continues to produce goals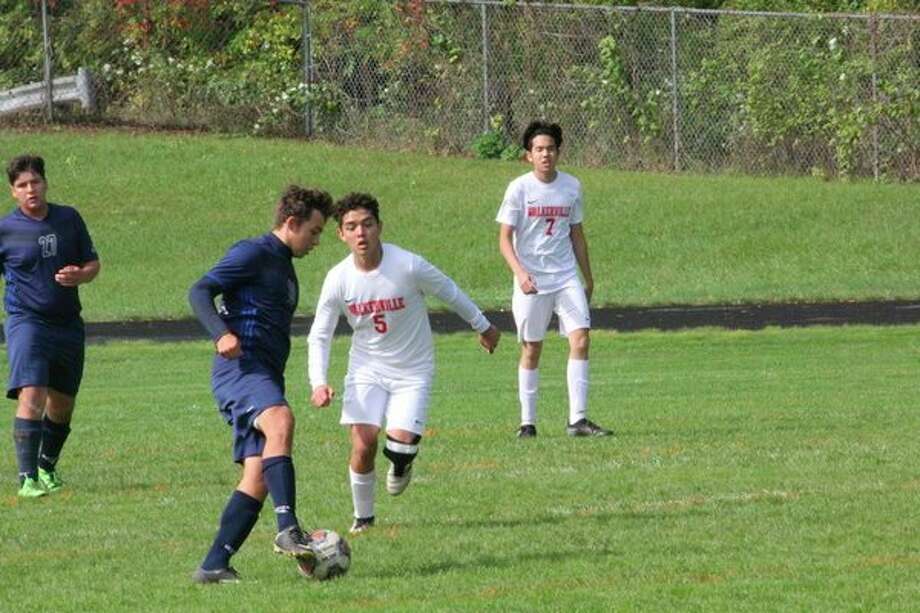 https://www.bigrapidsnews.com/sports/article/Crossroads-soccer-scorer-continues-to-produce-14502865.php
BIG RAPIDS — Dawson Soller has scored a lot of goals in his Crossroads Charter Academy soccer career.
With the district tournament starting on Thursday, he's in no mood to put his scoring shoes away.
Soller is in his senior season. As of late last week, he had 16 goals to his credit, his high for a season.
"I love my season," he said. "It's been a lot of fun. Personally, it's sad to me being my last year."
Soller has been a center-forward. He mentions dribbling and shooting as his strengths. He said he's definitely improved on shooting this season.
Crossroads is coming off a title-winning performance in the West Michigan League tournament on Saturday.
"Definitely a goal for me, outside of the 18, has been one against Pine River when I put it in the right corner," Soller said. "All the games we lose are kind of a highlight because we come to practice the next day and work even harder."
Soller also plays baseball, but says soccer is his favorite.
Crossroads plays at North Muskegon on Thursday in district action.